This is how the State will "Maintain" the New Path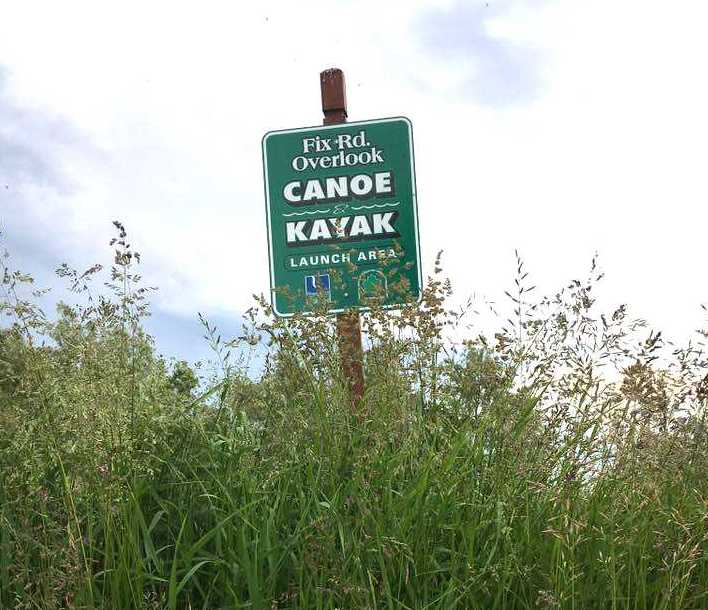 Interesting Timing on this NY State Parks Option 3

Prepared February 1, 2015, General Plan Alternative 3
Seventeen Months Before Option #3 is Presented to the Public

Click on Image to view entire report. . .note it is a very large .pdf file
Unethical & Inappropriate Actions - April 2018
Agenda Item Town Board Meeting April 16, 2018
A letter from Councilman Mike Madigan to Senator Chris Jacobs detailing the
"unethical and inappropriate actions taken by Mark Thomas" dated April 11, 2018, linked here
.
There are communications referred to in the letter that can be found below:

SEQR Lead Agency Determination - December 15, 2016

Email rejecting bike path option #3 - August 1, 2016

Resolution rejecting West River Bike Path Option - August 1, 2016

Letter informing Mark Thomas the Town Board voted in favor of Option #4 - August 18, 2016

Resolution designating Nathan McMurray and Mike Madigan as primary contacts. - September 6, 2016

Email regarding Mike Madigan meeting with Mark Thomas. - November 9, 2016

Meeting between Mike Madigan, Mark Thomas & Angela Berti. - August 5, 2016

Mike Madigan - Town Councilman



Two Sidewalk Metaphors
Whether You Want One or NOT
You contract with a company to build a sidewalk to your front door from the street.
You review the location, width, length and you sign the contract, you schedule the project
You check with the Town, you agree on the cost and you give the contractor a deposit.. . .
Months go by and the company hasn't done the job.
You are concerned about your deposit and you call and ask what the problem is?
The contractor replies, their cost estimate was too low so they decided to convert your driveway into a sidewalk.
When you suggest that they signed the contract and they are obligated to complete the sidewalk, as promised.
You might suggest that using your driveway for the sidewalk isn't a safe alternative AND
it isn't what you contracted for! The contractor answers it doesn't matter, they can do whatever they want.
The Contractor is the State of New York and your opinion just doesn't matter.
You have 30 days to pay the balance.
What do you think?


---

Let's say the Town comes to you and suggests that your property was supposed to have a sidewalk.
The contractor was supposed to put it in when they built your house. When you suggest
the Town should have insisted that the Contractor complete the plan as it was approved.
You weren't the owner when the Contractor built the house sixty eight years ago.
The Town suggests that isn't their problem, you are still going to be required to install the sidewalk.
AND it is at your expense and there is nothing you can do about it.
You suggest to the Town that you have a better idea . . .close the road and call it a sidewalk.
The Town reponds. . .closing the road and rerouting the traffic would cause other safety concerns.
You respond, why would you care about safety concerns, it is now the Town's problem.


---
Pretty good chance you wouldn't win either of these examples.

I urge you to read Letters from other Concerned Citizens
We are in a very difficult position, standing up to New York State
It seems impossible, that is what they want you to think.

Let's Close the Parkway and Call it a Bikepath, who cares about Safety Concerns?

All Islanders need to stand up as a Town for what is right.
Please support the West River Homeowners in their effort to Keep the Parkway Open.

Send an Email Today: Dear Senator Jacobs and Assemblyman Morinello
Tell them your story, make it personal . . .

West River Home Owners have ALWAYS been For the Bike Path!

---

All the information you need to make an informed position is on this Website.
We were ALL in favor the Path, they way it was proposed.



---
We are NON Partisan Group
Hoping to put respect back in Town Government
Please consider helping us stand up to New York State.
Our Goal is a responsible dialogue between town board members and the community.
It is our belief that our community needs politicians that listen and respect the wishes
of it's residents. If you would like to help re-establish that long running tradition?
Join us and share your concerns.

Transparency in Town Government . .
When questions are asked . . how can we get an honest answers?
We need honesty from our Town Board members not media hype.

Increased Bicycle Traffic. . . A need for Safer Roads
Many Island roads with high traffic volume have no shoulders.
In some cases biking or walking on these roads is VERY dangerous.
For example try and visualize walking Baseline between Love and the Center,
of town, lighting is terrible, the shoulders are barely passable in places. There
are simple solutions to address these issues and the cost would be nominal.
Our Supervisor touts a one million dollar grant for a sidewalk between Web and
Fantasy Island, only costing Grand Island over $200,000, is that budgeted?
Fixing the many island roads with hundreds of patches is never discussed.
When you drive East River, Love Road, Staley, Fix. . . ALL need serious repair.
Some sections are so bad it is hard to drive, notably Love and Alt Blvd.
The road is so patched your car swerves, imagine on a bike or walking?
How can we address the real problems bikers have on island roads?
We need to focus on Safety for ALL Bikers on ALL Island Roads.

Increased Traffic on Staley Road . . . Road Upkeep
As the West River Traffic (1000+cars a day) spills over onto island roads,
clearly Staley traffic is going to be affected and it is serious.
Increased traffic, increased wear on the roads, no shoulders, concerns need to be voiced.
How can we address the many safety issues?

Sidewalks in Residential Areas . . . Fairness has to be a Concern
Just because the Town gets a 1.2 million dollar grant
for a sidewalk between Webb Road the Fantasy Island . . . . it still isn't FREE, NO.
Costing Grand Island residents/taxpayers $200,000, is that budgeted?
Could the Town offer to help residents meet their sidewalk obligation?
There needs to be a real solution instead of kicking the can down the sidewalk!

Will Removing the Tolls really Solve the traffic problem?
Cashless Tolls might save the State money but not Grand Island Residients.
Is there a committment from the state to eliminate our tolls, NO
Actually our tolls might increase. When has the State ever given us a break?
Knowing that we have similar congestion every weekday morning leaving
the island, and we know the problem isn't because of the tolls, how is it different?
The real solution lives in additional lanes in between the bridges which will cost
the Thruway Authority Millions of dollars, will we loose our seat at the table?
Here is a simple graphic outlining a possible solution.
AND There could be designated bike and pedestrian lane.

Increased Traffic and how it will affect Grand Island Residents
What about the increased Thryway traffic exiting onto Whitehaven?
One of the worst intersections on Grand Island . . . now with 1000+ more cars a day.
Instead of spending $20 million dollars on a Tourist Center that no one can get to. . .
How will a Tourist Center on the Thurway help island business, it will only help . . .
Spend the taxpayer money adding cloverleaves to the Whitehaven exits and save lives.

The States Responsibility to maintain existing Parkways and Bikepaths
Can we force the State to committ to future maintenance?
Or will future requests fall on deft ears like they have for the last 25 years

Are Grants being used to trick us into a false reality?
2.6 Million here with a taxpayer share of $800,000 for a closed road?
1.2 Million with a $200,000 shared cost to taxpayers?
For a sidewalk from Web Road to Fantasy Island?

Local Law #7 Tourist Homes. . . Still in the Wings?
As suggested by our Supervisor. . . the new members on the Town Board
will be revisiting Tourist/Transient Homes on Grand Island?
Are Town Zoning/Enforcement Officers being told to stand down?
Your help will be greatly appreciated!


---
Voice you concerns on www.IsledeGrande.com Letters to the Editor
Email Jodi Robinson - Editor Jodi@giecom.net with your concerns
Mail your Conerns to the Grand Island Dispatch
Attn: Larry Austin, 1859 Whitehaven Road. GI, NY 14072

---
























Thank you!